Our Products

Corn
La Princesita Tortilleria was founded by the late Francisco "Pancho" Ramirez in 1972. Pancho was committed to producing a high-quality corn tortilla made with real corn through a process known as nixtamlization – the same process used to make tortillas by our Aztec and Mayan ancestors. Today, 50 years later, Pancho's family carries on his legacy and continues to make La Princesita corn tortillas with nixtamal.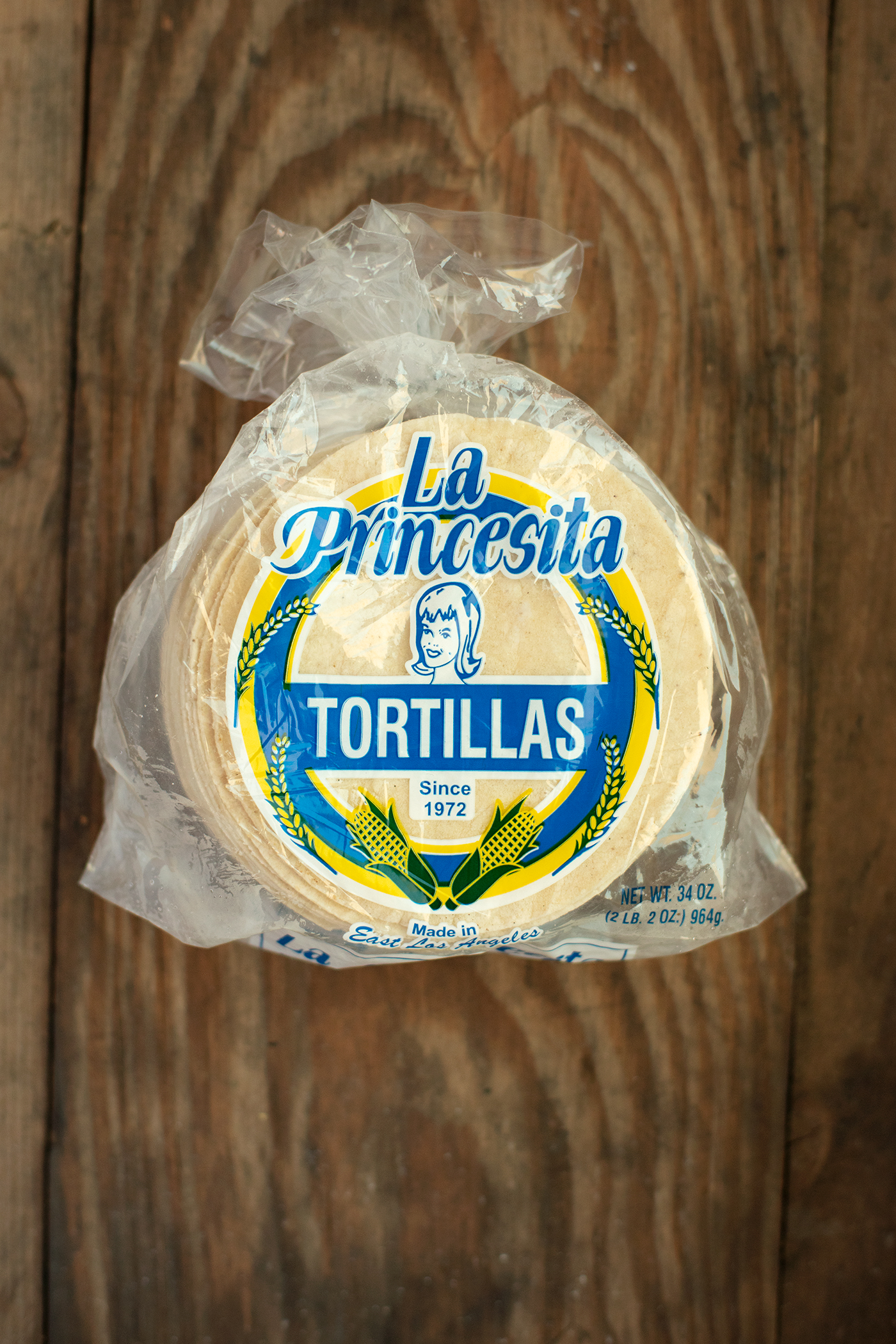 La Princesita 6"
White Corn Tortilla
3 Dozen Pack
La Princesita 6"
Yellow Corn Tortilla
3 Dozen Pack
La Princesita 6"
Corn Tortilla for Frying
La Princesita 12oz Chip
La Princesita Tostada Casera
La Princesita Tostada Norteña
---
Flour

In the early 1970s, a young street vendor from Cuernavaca, Mexico, Francisco "Pancho" Ramirez (1954-2019), arrived in East Los Angeles. He founded La Princesita Tortilleria in 1972 and became a pioneer in East LA tortilla making by making fresh corn tortillas using all natural ingredients. In the mid-1980s, Pancho started making flour tortillas with the same commitment to freshness and quality. Today, La Princesita is one of the few remaining Tortillerias that continues to make the traditional "Hand Stretched" flour tortilla.
La Princesita 8" Hand Stretched Flour
La Princesita 8" Press Flour
La Princesita 8" Whole Wheat
La Princesita 6" Hand Stretch
La Princesita 12" Press Burrito
La Princesita 8" Press 30 count
Representative Client Lists

Anajak Thai Cuisine
Bee's Taqueria
Bear Flag
Carnitas El Momo
Chica's Tacos
Chichen Itza
Chulita Venice Beach
Eastside Tacos
El Metate
Go Gos Tacos
Guerilla Tacos
Ka'Teen in Tommie Hotel Hollywood
La Chapalita
La Guelaguetza
La Mascota
La Ronda East LA
Lopez Foods
Los Socios
Mariscos 4 Vientos
Noche Buena
Palominos
Puerto Escondido
Ramona's Mexican Food
Shamrock Food Service
Tacos al Cabron
Tacos El Superior
Tacos Y Que
Trejos Tacos
University Foods
Verse
Vitco Food Service
Wild Taco
Notable Chefs that Trust Us
Wes Avila
Ray Garcia
Justin Pichetrungsi
Jordan Kahn
Gilberto Cetina Jr.
Eduardo Rui
z